handheld screed 230V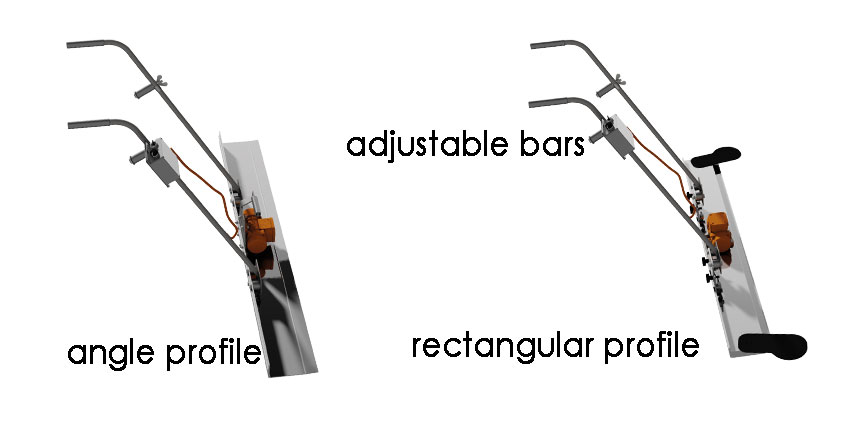 The MSB handheld screed allows a fast, effortless stripping with uniform surface compaction of the concrete.
The shaker with frequency converter is delivered for 230V operation. Equipped is the MSB patch with a 230V DC vibrator. The buffer is controlled by a 230 V frequency inverter. Its board is potted and thus ideally suited for use on construction sites. The MSB has a stepless speed control, the weights of the unbalance motor are adjustable. Thus, the effect of the patch can be adjusted to the properties of the concrete (concrete consistency, etc.). The MSB is also equipped with a direction switch for forward and reverse operation.
Due to the combination DC motor with frequency converter, the robustness of the MSB buffer is ideal for permanently changing users. A 230V power connection is available on every construction site.
The MSB flap is easy to use by one person. By the additional adjustable handles one is able to adjust the height of the train position exactly on the body size. Working widths from 1m to 3 m are possible with angle or rectangular profile. Without supports we recommend profile lengths up to approx. 2m.